Here are the Major Risk Elements of Forex Trading
1. Unregulated Broker Risk:
Online forex trading has attracted thousands of retail investors in the UJ. Trading with a trusted and well-regulated broker ensures your funds are in safe hands. If something goes wrong, there is a security mechanism that comes into play to protect your investments.
National, as well as major Tier-1 Forex Broker regulators, ensure that brokers offer fair and transparent trading environments. They set standard criteria and reporting requirements for a forex dealer before providing services to its clients. They also continue to monitor the broker's trading practices and in case of wrongdoing, the financial regulator can cancel the broker's license.
Before choosing, ensure that your broker is well-regulated and trusted. Don't get persuaded by Pyramid schemes offering unbelievable returns. There are plenty of examples of when retail investors lost their money.
The best way to avoid this risk is by selecting a broker having Tier I or Tier II licenses. Tier I indicates the highest level of trust, and Tier II has a low level of confidence. UK, European, American, Australian, and Canadian regulators score well on their trust level and are called Tier I regulators. On the other hand, CySEC is considered a Tier II regulator.
Traders based in the UK must only trade with forex brokers that are regulated by FCA. You must check the products for which the forex broker/firm has been Authorised, and verify the Firm's Reference No. and their website from FCA's Register. Only this will ensure that you are trading with an authorized firm.
Below is an example of a City Index CFD broker that is licensed with the FCA with FRN 446717.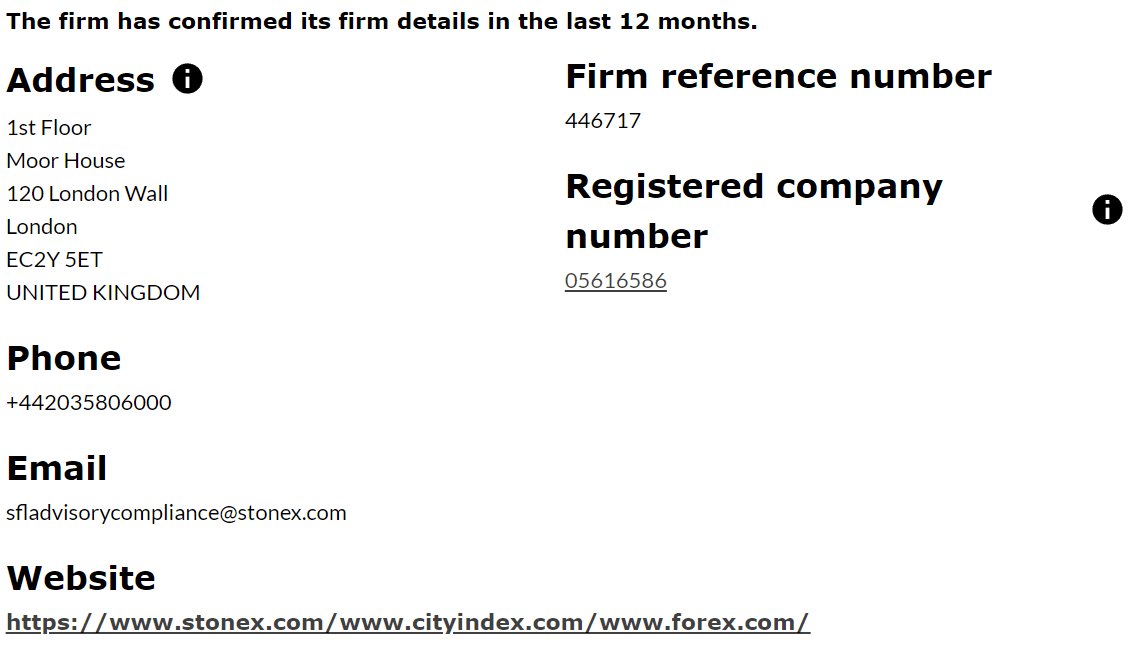 | Tier I & II Regulators Country Global Services | Country | Tier I & II Regulators Country Global Services |
| --- | --- | --- |
| FCA | United Kingdom | Europe & other regions |
| BaFin | Germany | Europe |
| CySEC | Cyprus | Europe & other regions |
| ASIC | Australia | Australia and Asia |
| FSCA | South Africa | Africa |
| CMA | Kenya | Kenya |
For UK Based traders, you must only trade via a FCA regulated forex broker. If your country lacks a local regulation, choose a broker with a license from these Tier I or Tier II regulators. It is best if the forex broker/dealer has multiple regulatory permits i.e. it is licensed under multiple Top-tier regulations.
2. High leverage risk
Leverage is the same as you borrowing money from a bank which ultimately needs to be repaid. Let's take an example of how leverage can pose a risk for beginners.
Suppose your broker offers a 1:10 leverage, which means you can place a trading order worth USD 10,000 by depositing USD 1000 as margin money in your trading account if you use leverage to place an order on EUR/USD when 1 EUR is equal to 1.1100 USD. The market gains by 100 pips, and it changes to 1.1200 USD; you profited 10% or USD 100 on your invested capital. But if the trade doesn't go in your favor, and the market dips by USD 1.1000, you lose USD 100 or 10% of initial capital.
In sum, there is a possibility of significant profit with low capital, but there is also an equal chance of losing. Profit is possible in forex trading but not guaranteed. Beginners should begin with no leverage or a maximum 1:3 leverage ratio. Once you become experienced in having solid risk management, you can opt for higher leverage.
It is a fact that most Retail traders lose money while trading CFDs. So, it is really important that you avoid the use of leverage or not use more than 1:3 leverage for trading forex. In the UK, FCA-regulated Forex brokers offer max. leverage of 1:30 for trading forex, and leverage is lower for other CFD instruments.
3. Volatility risk
Any significant political, social, financial, or natural disaster news can impact the currency within a country. The forex market is very volatile, and every major event happening around you can influence currency trade. Market sentiments can also cause movements in a currency pair. For instance, if too many traders start to convert US dollars into Japanese Yen, the former's value would fall.
Staying updated with current events is the only way to avoid volatility risks. Act fast during volatile currency price movements. However, know that unforeseen circumstances such as COVID-19 or the end of Swiss France capping may still cause changes in the foreign exchange. During these events, withdraw your money quickly to prevent further losses.
4. Interest rate
It's a simple macroeconomic concept—the higher the interest rate, the higher the investment in a country.
A country's interest rate influences the exchange rate of its national currency. When the central bank increases the interest rate, investment increases; on the other hand, a falling interest rate can cause disinvestment and lower currency value. Forex traders are expected to pay close attention to the intricate relationship between the currency and interest rate before opening or closing a trading order.
5. Country risk
Global investors and companies often access a country's fundamentals before investing their capital. Some countries, mainly developed ones, have a stable government and are relatively stable. USA, Western Europe, Japan, Australia, and a few other countries are considered safe for foreign investments. On the other hand, political instabilities in some countries often result in unpredictable currency inflation or deflation. Nobody wants to invest in a country where the value of the currency is volatile.
Similarly, if your investments are in an unstable country's currency, you may lose money. It happens because investors lose confidence in the economy and start withdrawing their capital. Taking clues from prominent investors, even traders sell out their currency investments.
Some countries deliberately devalue their currencies to increase exports. It poses a risk for your forex investments in that country. That's why trade experts advise investing in major currency pairs and avoiding exotic pairs.
5. Connectivity and Technical Glitch
Forex CFD trading is done online through trading platforms on electronic devices. The devices used for trading need an active internet connection without lags and glitches. The network must be safe from hacks and external attacks.
The device used for trading must be in good condition. Any lags or hanging of the device may lead to missing out on the trading opportunities. The use of public wifi should be avoided for trading. The passwords and login credentials should not be compromised.
There are multiple risk elements in the forex market. Choosing the right broker, taking informed decisions, technical and fundamental analysis, and other precautionary measures will reduce the risk factor. However, risk in the forex market can be mitigated but cannot be removed completely.
Leveraged forex trading involves significant financial risk. Forex trading is easily accessible for retail traders. More than 70% of forex traders face losses. It is always advisable to use the demo account and trade with virtual currencies before trading with real money. This will also allow traders to know whether forex trading is suitable for them or not.
To mitigate these risks, forex traders should:
Educate themselves about the forex market and trading strategies.
Use risk management techniques, such as setting stop-loss orders and position sizing.
Avoid excessive leverage and only trade with capital that they can afford to lose.
Stay updated on economic events and news that may impact the forex market.
Remain disciplined and avoid making emotional decisions based on short-term market movements.
Risk management techniques in forex trading
Position Size: Determine trade size based on account balance and risk tolerance (1-2% per trade).
Stop-Loss: Set stop-loss orders to limit losses if the market moves against you.
Take-Profit: Use take-profit orders to secure gains at a predefined level.
Risk-Reward Ratio: Aim for favorable risk-reward ratios (1:2 or better).
Diversification: Spread risk by trading different assets, not all in one.
Control Leverage: Use leverage carefully to align with risk tolerance.
Trading Plan: Develop a clear plan with entry/exit rules and risk limits.
Emotions: Manage emotions to avoid impulsive decisions.
Stay Informed: Be aware of market events that could impact trades.
Monitor Trades: Adjust stop-loss and take-profit levels as needed.
Review Trades: Analyze trades to learn and improve strategies.
Avoid Revenge Trading: Don't trade impulsively to recover losses.
Forex trading can be rewarding, but it is crucial to approach it with a clear understanding of the risks involved and to trade responsibly. Traders should consider seeking advice from financial professionals and only trade with money they can afford to lose.